Trace Bar & Living Room
Lounge in our visually stunning, award-winning-designed Living Room where you'll enjoy cocktail service, booth seating, our large fireplace, daily happy hour, local bands every Friday, and live DJs on Friday and Saturday nights. Unwind with coworkers after a busy day, or host a fab cocktail reception. Reserve the Library for an exclusive standing room event or an area for your guests to sit comfortably. Make your selections from the menu in advance, and we'll present you with a delicious appetizer menu that will be perfect for your group. A minimum Beverage & Food Guarantee applies for Living Room reservations. No cover charge, except on New Year's Eve.
Banquette Seating Capacity: 15
Standing Room Capacity: 60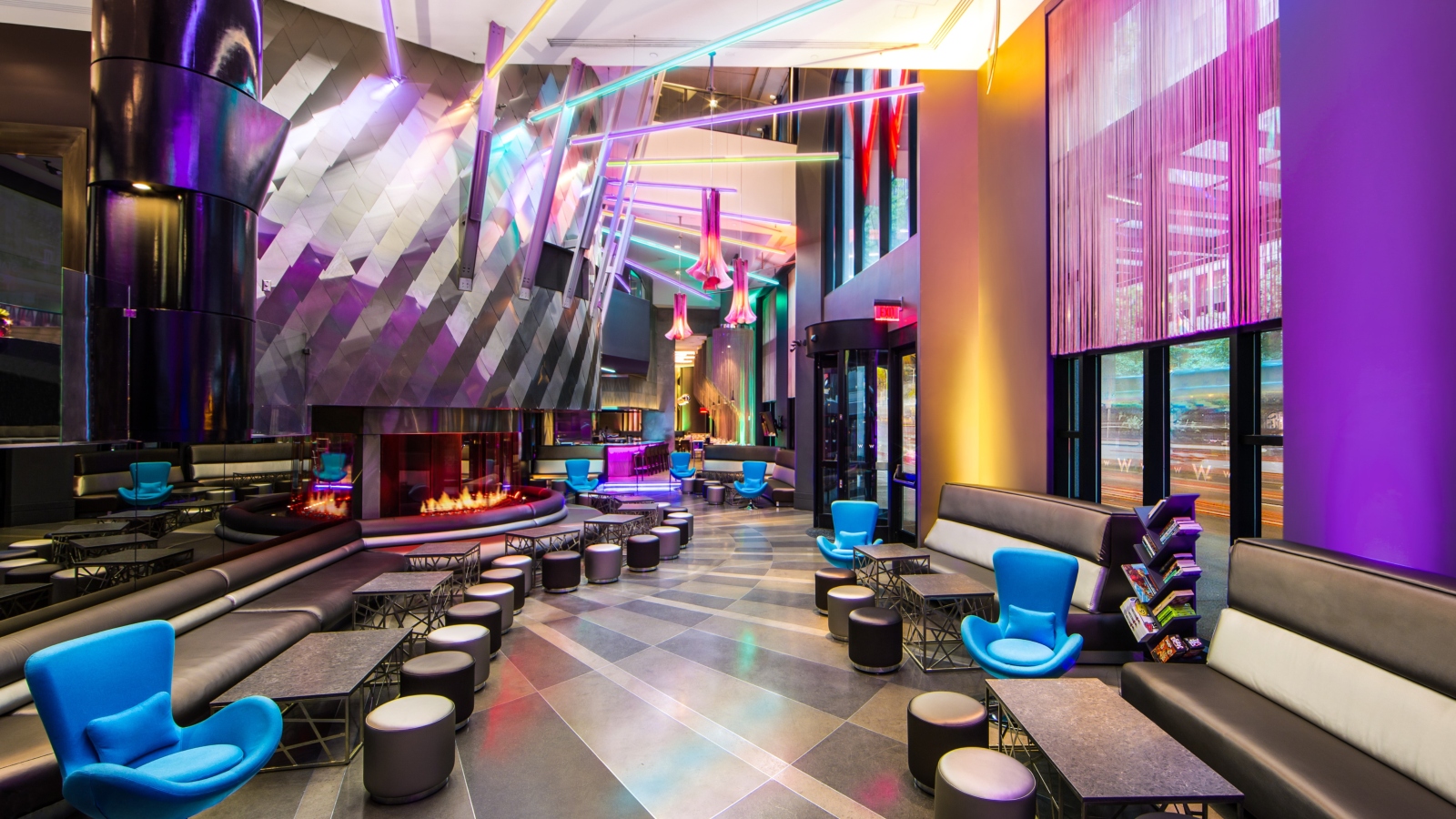 Trace Restaurant Rental
From a commemorative dinner party to a benefit dinner – TRACE can be yours for a special afternoon or evening. The possibilities are endless as we wow your guests with our visually inspiring ambiance and delight with our delicious, chef inspired menus. In addition, our dining room can be adjusted for standing receptions with the option of passed appetizers or a buffet style reception. Upon request, Prix-Fixe menus are available for lunch or dinner that make pre-ordering for your large party a snap. Beverage & food minimum guarantees apply for restaurant rentals.
Seating Capacity: 40 | Standing Room Capacity: 60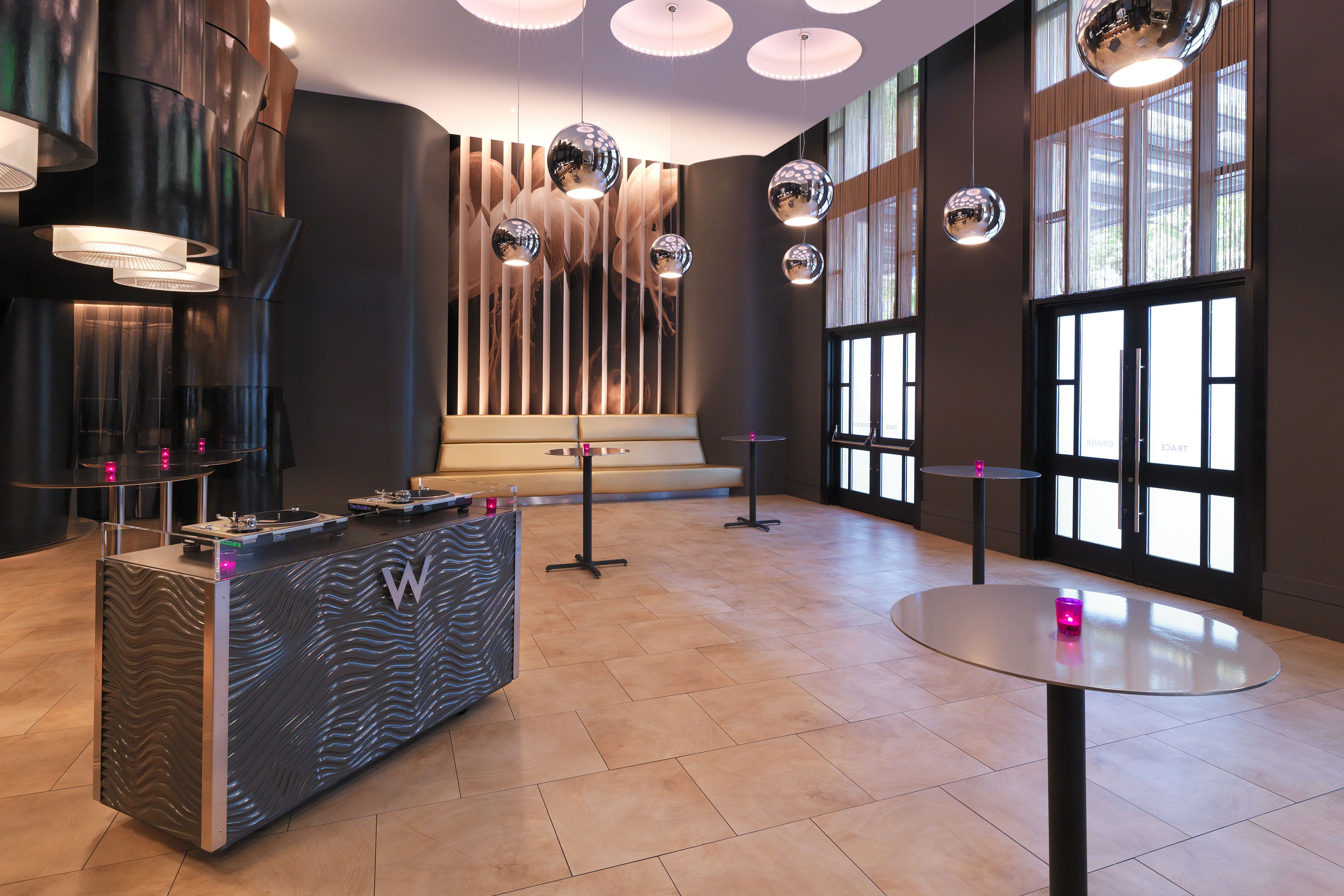 Private Dining Room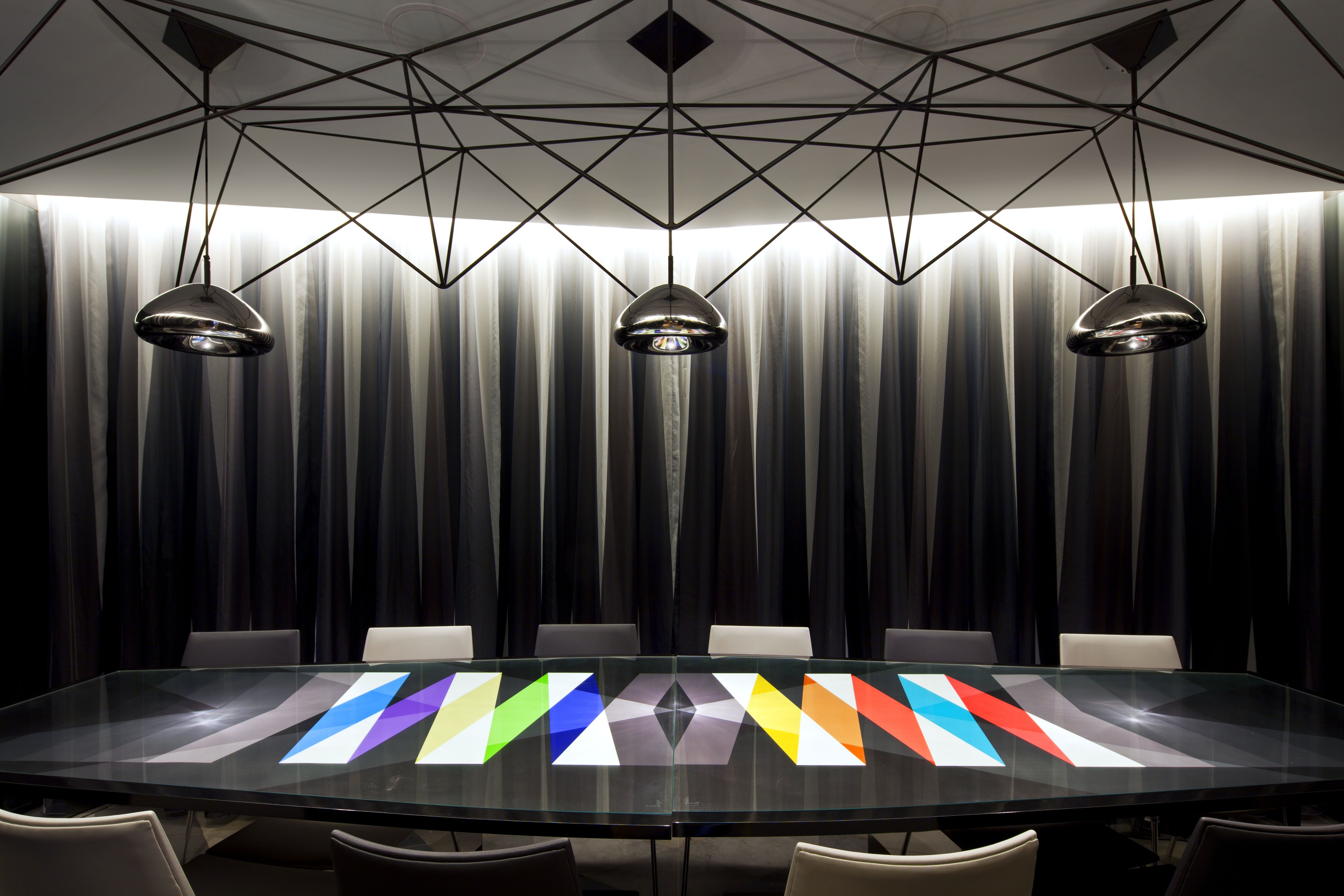 For a small lunch meeting to a festive birthday celebration, TRACE offers a 12-seat private dining table with a modern gaming theme punctuated by a sleek and unique, backgammon table. The room is closed off by a sheer curtain, which allows the energy of the room to permeate the space, yet provides privacy for the dining party. Minimum number to reserve is 6 people for breakfast, lunch or dinner. Set Large Party Prix-Fixe Menus available for lunch or dinner. Beverage & food minimum guarantees apply for all Private Dining Room reservations.
Seating Capacity: 12
Please note:
Beverage & Food Minimum Guarantee: Any portion of the food and beverage minimum revenue not generated during the event will be due to TRACE restaurant, which will be charged and billed at the conclusion of the event.
Menus are seasonal and are subject to change from month to month